The Reporter from Chattanooga with Love
The Reporter is delivering the news about inspiring speaker at the secret club control by Rob the founder of The Secret Project 53!

4K-film 4096x2160 f29.97
Award winner at Gold Star Movie Awards film festival for Best Direction!
Certificate of Achievement awarded by Virgin Spring Cinefest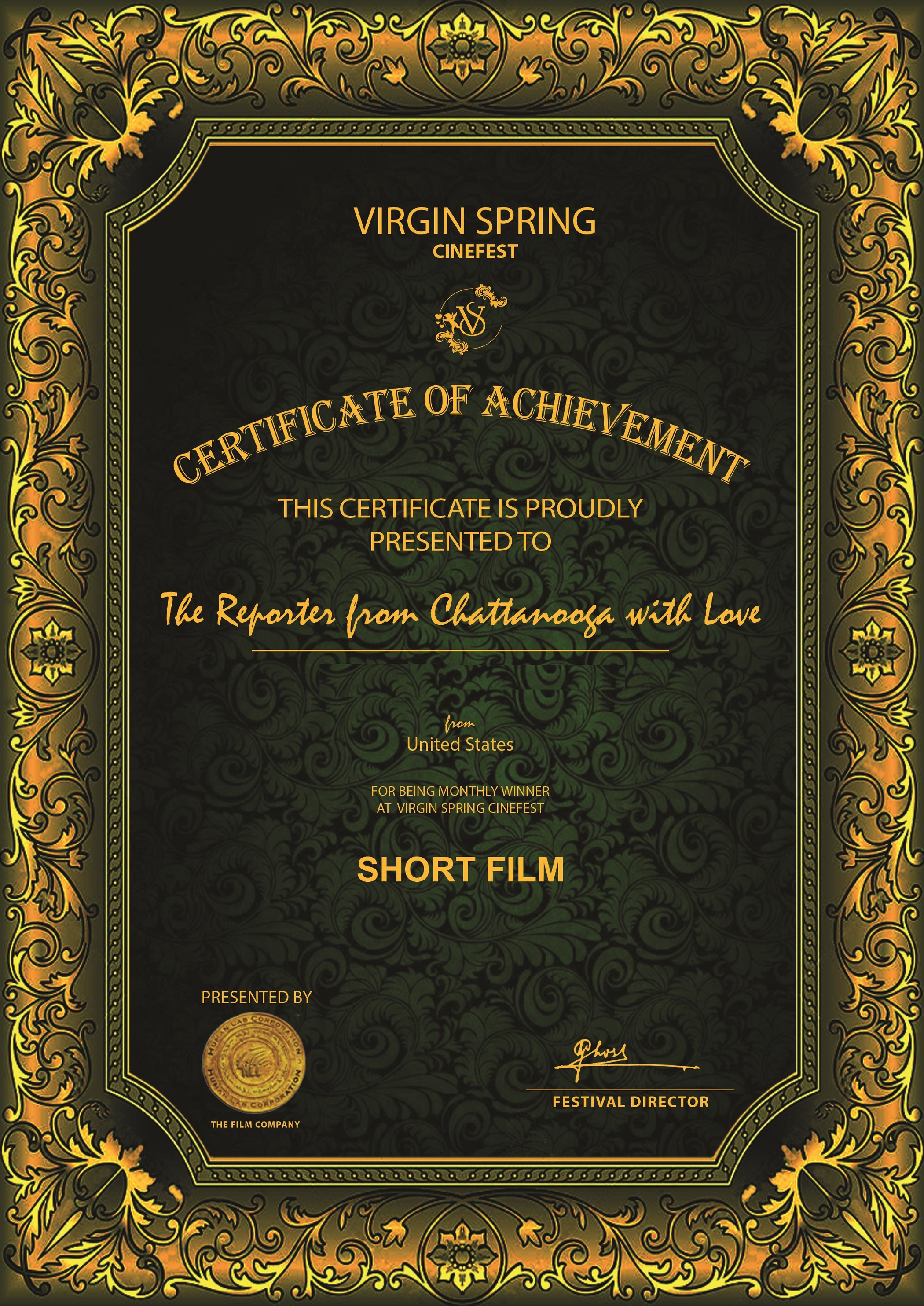 We received a festival award by Gold Star Movie Awards, February 2023, Newark, New Jersey.